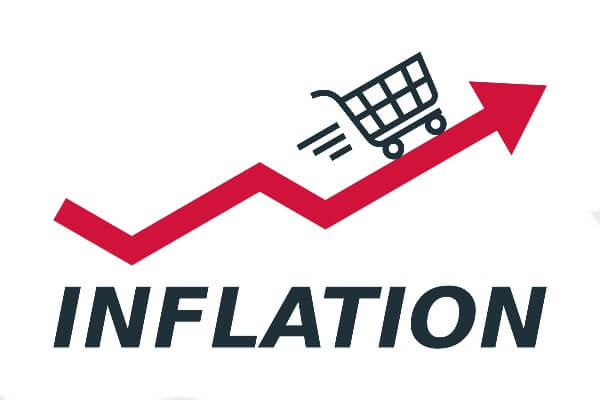 Here's a quick update on 2021 inflation and what it means for your small business. I'm going to try and simplify the discussion here as most business owners are not economists and don't want to be. But it's important to stay on top of the macroeconomy. 
Consumer Price Index
The Consumer Price Index or CPI is a measure performed by the Bureau of Labor Statistics. CPI looks at the changes of prices paid by urban consumers for a variety of consumer goods and services. For July, the CPI was up 5.4% from a year earlier. This increase matches the largest jump since August 2008. 
The good news is that while prices continue to be up, the rate of growth is slowing down. Therefore, prices appear to be stabilizing. 
Temporary Inflation? 
The United States Federal Reserve controls interest rates. They believe inflation is a temporary result of restarting the economy and have therefore held back on raising interest rates. Right now, interest rates are not projected to increase until late-2022, although that could change with continued inflation. 
There are a chorus of voices who think higher inflation is going to be here for a longer period of time. In the Forbes article, Inflation Surge To Continue: Here Are 3 Reasons Why, it gives the following reasons: 
Higher costs of goods production

 

Supply chain constraints

Continued government stimulus
Delta Variant Effect
The rise of the COVID-19 Delta variant brings all sorts of uncertainty. If illness or restrictions increase, as is being seen, the result will be continued impacts in the supply chain. The lack of supply would continue to fuel inflation (per this article), especially when combined with a high money supply. 
Recommendations for 2021 Inflation
During the 2021 inflation we are experiencing, we continue to recommend businesses look at their costs, especially inventory and labor costs. Revisit our article Business Input Costs Inflation | Temporary, Long-Term, or One-Time? and evaluate what's going on in your business. 
Businesses should also seriously consider raising prices if you haven't already. Read our article Pricing Strategies During Inflation if you need some ideas on how to approach this.