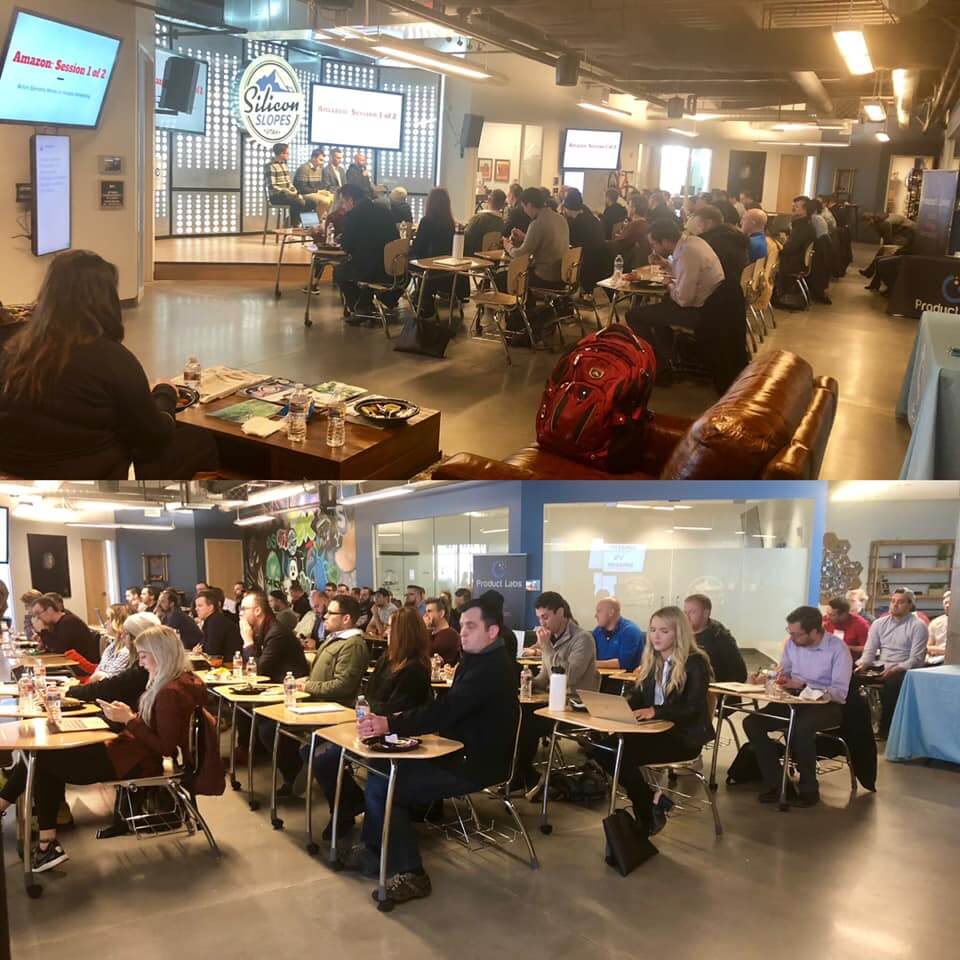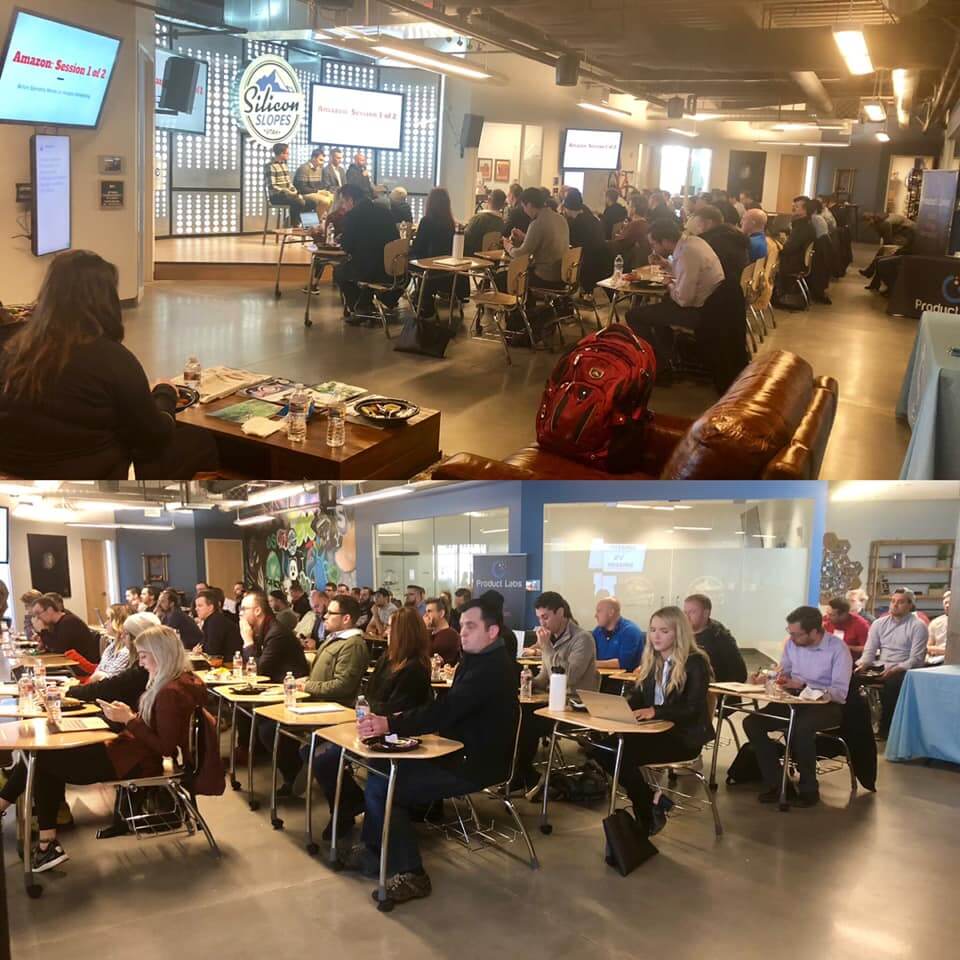 The March 14, 2019 Silicon Slopes Consumer Chapter event held an expert panel discussion on what to do before paying for Amazon advertising. As with previous events, this was rich in content and tips for anyone selling or considering selling on Amazon.
Panel
The panel was made up of four Amazon experts, three of which who were former Amazon employees:
This panel came with rich information coming at the audience like a full-powered firehose.
Seller Central vs. Vendor Central
Here were the key differences outlined:
| | |
| --- | --- |
| Seller Central | Vendor Central |
| Seller owns the inventory | Amazon owns the inventory |
| Best for smaller brands who want to control all aspects of their product | Best for large brands who are accustomed to selling large quantities of product through retail |
One comment was that many brands try to straddle both, but Amazon doesn't like this and is trying to limit being in both.
FBA vs. MFN
Next was a discussion on fulfillment with the two options being Fulfillment by Amazon (FBA) or Merchant Fulfilled Network (MFN). Here is a quick comparison:
FBA
MFN
Amazon acts as distributor
Seller must distribute (direct or via 3rd party)
Prime eligible
Rarely Prime eligible
Higher price
Generally cheaper
Not good for:

·      Oversized items

·      Hazmat products

·      Custom print items

Fulfill anything
The biggest takeaway was that FBA makes products Prime eligible which will result in high sales. This is definitely worth a cost-benefit analysis.
Amazon Brand Registry
The Amazon Brand Registry is used to help brands protect their brand and intellectual property. Key points here were:
Must have a registered trademark to be in the Amazon Brand Registry

Register early because the process takes time

Once registered, brands can request takedown of counterfeit listings

Big problem for many brands

Allows control of brand representation
Content and Keywords
This discussion focused on the importance of listing content and use of keywords. Again, there was a blitz of insights:
Roughly 90% of sales on Amazon go through search versus browsing
Key focus is the listing title, bullets, and images
Must use a different approach than Google keywords – terms should focus on product attributes versus question style
There are many tools that can help understand and optimize
As a strategy

Index for important terms
Optimize for high performing terms

Don't skimp on quality content, take time to create a great listing
Titles should always start with the brand
Amazon only indexes the first 100 characters so get the important keywords there
60% of searches are mobile and the image is the biggest impact there
Product Reviews and Seller Rating
There is a lot of discussion on product reviews. Key points:
The number of reviews is more important than the stars
21 reviews minimum is a target
If the reviews are below 4 stars, sales will be impacted
Don't manipulate or game reviews as Amazon will penalize you
1% review rate is typical
Listen to customer feedback – it matters
For seller ratings, they typically focus on the seller experience so sellers can request that Amazon drops product reviews to keep the rating up. Seller ratings are more important to Amazon than for customer sales.
Buy Box
The buy box is where you buy the product from. The biggest recommendation was to eliminate other resellers of your product, so you don't have to compete on price. The only caveat is if you are the sole provider, you must be able to fulfill, or it will hurt sales as Amazon doesn't want items out of stock.
Images, Enhanced Brand Content, & Brand Stores
We live in a visual world so there was a lot of recommendations on using images:
Use all 9 images
Have at least 1 image for

Product
Product description
Lifestyle image of the product in use

360 images can be helpful for some products
Video is helpful for complex products
Always use high resolution imagery so buyers can zoom in on details

A great example here was a vitamin company that had a low-resolution image of the ingredients. Once replaced with a high resolution, sales increased as buyers could determine what was in the product.
Final Thoughts
When I returned from the meeting, I was asked what my biggest takeaway was. This session was rich in insights coming fast and furious and there were many great points, but my number one takeaway is this: brands must own their Amazon presence. It's the biggest marketplace and should be treated with the same level of focus as one's own website store. I look forward to part 2 next month where the meeting will cover Digital Advertising on Amazon.