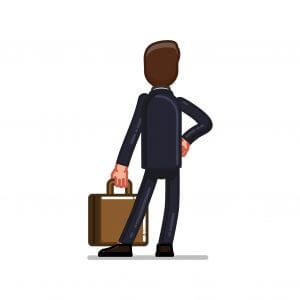 Brittany is a CPA as well as the CEO of Ledger Gurus. This past Wednesday she gave some sound financial advice for ecommerce startup funding.
To see the entire live presentation click here.
But first, cue Brittany's opening line "If you walk by my house and see me yelling, it's not yelling, it's motivational speaking for people who don't want to listen. Now I'm speaking in front of a whole room of people who actually want to hear what I have to say. I have 3 teenagers and 2 toddlers, so I just want to say thank you!" Now let's get ready for some real talk! If you are likewise inclined to learn the ins and outs of ecommerce startup funding from initiation to exit, then here are some of the main takeaways from the event.
The Ecommerce Opportunity
Ecommerce companies are where it's at. Brittany even shared her desire to be part of the ecommerce market. This is because they have what seems to be an unlimited potential to maximize profitability and growth in comparison to many other businesses and markets. She will start the discovery process with a new client who has been in business for a mere two to four years, and will often discover that same company is doing anywhere from four to six million in revenue in addition to their fantastic margins. She sees crazy growth over and over again.  The potential for ecommerce businesses is amazing in part because of all the tools and resources now readily available to them and tailored to meet their individual needs.
In the past dreamers had to become professionals at all parts of business in order to launch a product. These included manufacturing, managing shop, hiring, utilizing tools, product specifications, etc. Now most businesses outsource to places such as China, Mexico, or other  locations. They are not manufacturing the products themselves anymore. In the past they would also have had to become a warehouse and fulfillment expert. Nowadays they can utilize widely available and effective options such as 3PLs or FBA.
You want to launch a new product in the current market? CAKE. (comparatively at least). Outsource the prototype and have it mailed directly to you. Next, start a crowdfunding campaign…Too busy to run it? You can outsource the running of the campaign as well. Outsource the manufacturing of the product, the shipping, the accounting. All you need to focus on is product creation and generating market demand and market reach. And even those things can be outsourced! If you have a great idea the opportunities are endless for you to build incredible value and then exit.
Ecommerce Startup Funding; Don't Rely Solely on Crowdfunding!
Crowdfunding should not be your only strategy to raise capital for your company. LedgerGurus has had clients who have found success through crowdfunding by raising millions of dollars. They are the exception, and for them, crowdfunding was one part of their larger plan. Crowdfunding should only be one part of a comprehensive strategy to fund your business and only one channel you sell on. Although it is an effective way to vet your product, vet the market, build a brand base, and launch a product, it is not enough on its own.
It's important to have a  strategy that immediately follows your crowdfunding campaign. Why? Because if a company is trying to fund their business by using an endless cycle of crowdfunding campaigns, they will very soon discover that that is not a sustainable approach.
Although crowdfunding can be useful initially, it inverts the model of a product-based business. Here is an example of how this occurs:
Imagine you have discovered a way to make a self-tying bow tie. You must create the bow-tie prototype, build up your inventory, outsource the manufacturing of the product, and retrieve the product so you can sell it. We have cash leaving first in order to complete the above process. And then cash coming in upon the sale of our product.
Crowdfunding reverses that process because you are receiving the funds prior to incurring the product-related expenses. This is one of the reasons crowdfunding can create so much potential. However, the inversion of this process also has drawbacks that are often overlooked.
Crowdfunding Exposes Poor Management
Due to the fact you are getting your "sales" prior to incurring costs, crowdfunding exposes you to the pitfalls of poor financial management. When you launch a product with a myriad of promises, your campaign constituents may not be aware of the totality of your costs. You yourself might not even be aware of all the costs involved. For instance, there are the costs involved in building the prototype. The costs involved in taking the product to market, your agency fees for crowdfunding in the first place. Very suddenly it may seem, all these promises are due and somehow during the process you have run out of money! Nothing will kill your brand faster than a bunch of angry customers who backed your campaign and have nothing to show for it despite all your assurances.
Tracking Costs when Crowdfunding
If you build a prototype prior to soliciting funding, you know that when you get to the point of sale you will have full ability to fund your business. This is because you have already incurred most expenses. This is not the case when creating a crowdfunding campaign. You MUST be aware and vigilant in projecting and tracking expenses. Here are some costs you may want to consider:
Prototype Creation Costs:
The most effective way to understand and project prototype costs are through conversations with potential manufacturers. This is completely free research, and the benefits to you are exponential.
Marketing Spend (Campaign) Costs:
If you are under the impression that your crowdfunding campaign will also double as your marketing campaign then you are mistaken! You will require additional marketing spend if you hope to run a successful campaign.
Shipping and Fulfillment Costs:
You've raised a significant amount of money and the time has come for you to fulfill! Are you outsourcing the manufacturing of your product to a foreign location or having it created here in the United States? Are you aware of changing tariff legislation? These are some of the factors that will determine what you shipping costs are going to be. If you are not aware of these factors, you may find yourself unpleasantly surprised when it comes time to fulfill.
Overhead Costs:
While running your campaign you will incur overhead. Unfortunately, overhead is often overlooked as it doesn't seem as intuitive as other related costs. Crowdfunding campaigns take time and you must be aware of your burn rate, your rental costs, how much you need to pay yourself, and your marketing rate. In order to project overhead costs, you also need to have a timeline. In other words, how long will it take you to go to market with this product?
Costs of Good Sold (COGS):
Basically, you need to understand that you should only expense COGS as you sell your inventory. If you expense all your inventory costs immediately, then you will have very unstable profit margins when you release your income statement for that window of time. (We will go into more detail in an upcoming blog post).
For more information on crowdfunding accounting click here.
Ecommerce Startup Funding Takeaways
Ultimately crowdfunding can be a beneficial part of your ecommerce startup funding and product launch strategy. However, if you do decide to start a crowdfunding campaign make sure you are aware of your costs. Don't rely on crowdfunding as your only means to generate funds for your product. And remember that the opportunities and resources available to you in the world of ecommerce are endless. This is the perfect time to make all your product-related dreams come true!