eCommerce Accounting with LedgerGurus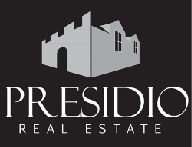 "Hiring LedgerGurus has been the greatest decision I have made in my business. It has freed up so much of my time to be able to be a creative entrepreneur and grow my company in ways that I wouldn't have been able to if I had the burden of doing my own accounting. It's been so great to have LedgerGurus who are experts in their field and understand it all.
The team I work with at LedgerGurus has been amazing. I literally feel like they are family. I trust them. I feel like I can reach out to them any hour of the day. They're so responsive. They'll pick up the phone and help me anytime.
I would highly recommend to everyone that owns a business to hire LedgerGurus. It will make a world of difference in your business."
Jen Yeo
CEO, Presidio Real Estate
LedgerGurus promotes Presidio's success by providing quality accounting services. We assist in bookkeeping, effectively manage payroll and generating monthly financial reports. LedgerGurus provides business strategy assistance to Presidio as well as coordinating with their tax accountant for 1099 preparation and filing.
Founded in 2011, Presidio Real Estate is fortified on a foundation of the highest educated real estate team, creating a higher standard of real estate practices, and passion for providing the greatest experience for its family of home owners.
The Presidio Team is dedicated to protecting the integrity of their colleagues, their industry and the transactions of all home owners. With a focus on creating a team of Educated, Passionate and Professional Agents, together they have created the largest privately and locally owned brokerage in the state of Utah.