Never Question What You Owe Again
LedgerGurus specializes in US sales tax services for ecommerce businesses. If you're an online seller wondering how we can help you with sales tax, click on the video below that describes our offerings.
3 Ways We Can Help With Your eCommerce Sales Tax
If you like being involved in all aspects of your sales tax, LedgerGurus has two offerings that allow you to take the reins and learn how to become compliant.
OR, if you prefer to hand it all over to the experts, LedgerGurus can take care of everything.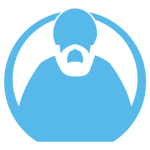 DIY (with guidance):
Consulting Services
Discuss your specific needs with a LedgerGurus sales tax expert.
1-hour sales tax consultation
1-on-1 time with an expert to get all your questions answered
Get answers to any sales tax-related questions that are specific to your business.
Use screen shares to dive into setting up channels and sales tax tools, or any other issues you're having.
Schedule a one-time call or ongoing, as needed.
$250/Hour
Schedule Your Consultation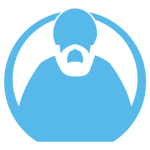 Do It WITH You:
Sales Tax Courses
Get our comprehensive sales tax course for online sellers.
Learn how to clearly determine where you have nexus.
Learn how to make educated decisions for your ecommerce sales tax obligations.
Receive instructions for registering for permits & properly setting up sales channels to collect sales tax.
Learn how to file & remit sales tax by state, and track it on your books.
Learn how to choose a sales tax tool that is right for your business.
Courses start at $399
Learn More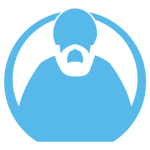 Do It FOR You:
We Handle It All*
Our team will take care of all your sales tax compliance needs.
Nexus analysis & registration with necessary states
Setup & management of sales channels & tools
Filing & remitting to the states
Support and communication with the state(s) where you owe sales tax
Sales tax audits & reconciliations
* This option is best suited for companies over $1M in annual revenue.
Custom Pricing
Learn More
Let Us Automate Your Sales Tax
Are you manually dealing with sales tax?
Are you using your sales tax tool incorrectly?
Don't you want the peace of mind of a sales tax audit?
Our Do It FOR You Offerings
Managed Returns by Avalara
Overview: Our gurus set up your sales tax returns state by state, and partner with Avalara to file them.
Typical Seller: Desires to hand over the majority of their sales tax burden as affordably as possible.
We understand that, for many online sellers, keeping up with sales tax compliance is a huge financial burden. To help alleviate this, we have partnered with Avalara to file our clients' sales tax returns through their Managed Returns system.
During onboarding, our experts set up connections between your online stores and Avalara's system. These connections automatically import your sales data to be used in filing your sales tax returns.
LedgerGurus will:
Check that data is importing correctly
Verify that amounts sold and tax amounts collected seem reasonable
Approve Avalara to file your returns.
Because there is no reconciliation between sales made, tax amounts owed, and tax collected, Managed Returns remits whatever tax was collected. This keeps filing costs down.
Contact Us
Full Service Sales Tax
Overview: Our gurus manage your sales tax compliance and reconcile your sales with your sales tax returns each filing period.
Typical Seller: Desires to hand over the burden of sales tax while being as compliant as possible.
Is grappling with the intricacies of sales tax keeping you up at night?
With countless state laws and tax rates, sales tax is a complex issue for many online sellers.
At LedgerGurus, our full-service sales tax service allows you to hand off your sales tax obligations to our team of filing specialists. We handle the following for you:
Filing state returns & submitting sales tax payments
Reconciling sales data each filing period with tax amounts owed & amounts collected. If there are discrepancies, our experts research the cause(s) & remit amounts owed, so you stay compliant.
Communicating with you when your sales increases warrant a deeper dive into additional nexus
Reviewing state correspondence & communicating with states if there are issues with filings or payments.
Updating product taxability & managing tax collection settings
Our full-service sales tax option is designed to help you rest easy, while knowing that your business is staying compliant with sales tax regulations.
Contact Us
What Our Clients Are Saying
Bringing It All Together
eCommerce sales tax is just one aspect of your business's accounting. To get the complete picture, LedgerGurus can help you manage other parts of your financials, as well, including:
Let's get the ball rolling!
Are you tired of the hassle of handling sales tax? Let us take it off your plate, so you can focus on growing your business and increasing your profits.
Apply today to work with us.