eCommerce Accounting with LedgerGurus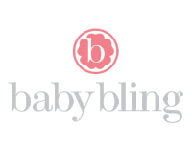 "LedgerGurus having so much experience in eCommerce has been really helpful. They understand the basic lingo of the things we need and where we're coming from yet they can see the bigger picture. They always let us know what we should really target.
I would most definitely recommend LedgerGurus. The #1 thing for me is their response time. If I have a question or a concern or any type of communication, I hear from one of their team members almost immediately. It's amazing. I just feel like they honestly care about everything we are doing here."
Summer Harris
CEO, Baby Bling
LedgerGurus promotes team success with Baby Bling by providing quality accounting in expense and income tracking, accounts payable and receivables, bank account reconciliations, payroll management, inventory tracking, costs of goods sold calculations and sales tax filing. We have created transparency around sales related activities on Baby Bling's multiple selling channels and were critical in identifying and implementing new tools to automate financial and operating functions. Our team creates monthly financials for Baby Bling which allows us to advise them on good business practice and profitability.
Baby Bling is a Mom & Mom Shop owned and operated by women since 2005. Led by Summer Harris, Cyndi Lowry and Millie DeGraff, Baby Bling prides itself in keeping their manufacturing local and helping the women in their community. All of the headbands are handmade by creative, talented people who share their vision of combining comfort, style and quality into beautiful accessories for beautiful babies.
Baby Bling products are sold on their website, babyblingbows.com and at over 900 specialty stores nationwide. They are the #1 selling children's product at Nordstrom. In 2018, they look forward to expanding to sell on Amazon and internationally.