HONIG'S CASE STUDY
How LedgerGurus Modernized Outdated Systems to Set Them Up for Success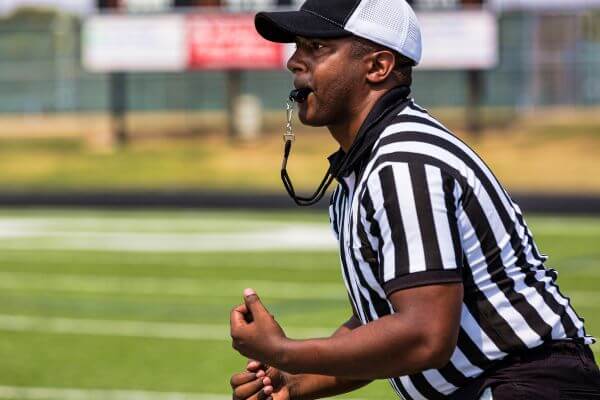 With a rich 40-year history, Honig's has evolved from a brick-and-mortar establishment into a thriving ecommerce enterprise.
Nestled in the heart of Denver, CO, this esteemed company specializes in catering to sports officials of all levels, ranging from youth leagues and high schools to collegiate and professional arenas. Providing top-notch apparel and equipment, Honig's has become synonymous with excellence in the realm of sports officiating.
This is a case study of how LedgerGurus helped Honig's up level their systems for even greater success.
Surmounting

 

the

 

Challenges

 

of

 

Out-Dated,

 

Cumbersome

 

Systems
Honig's approached LedgerGurus in 2022 seeking assistance after facing numerous challenges with their outdated systems. 
Their Enterprise Resource Planning (ERP) system was unscaleable, hard to work with, difficult to order through, and expensive to utilize. 
Their custom-built website posed serious user-friendliness challenges for their customers. Additionally, their team found it difficult and time-consuming to maintain, and it lacked essential reporting capabilities on the back end. 
At the time, Honig's relied on an expensive desktop-based accounting system that they used for inventory management, as well. This system was inefficient and required significant time and energy from their team to maintain. 
Eager to upgrade their operations and enhance scalability while reducing costs, Honig's was anxious to shift to a cloud-based system. However, like all online businesses, they couldn't afford to shut down operations for 3 months to make these changes. 
Designing

 

a

 

Winning

 

Game

 

Plan

 

for

 

Honig's
To accommodate these complex needs, LedgerGurus devised a strategic approach to ensure a seamless transition to a whole new system. It would provide the automation and efficiencies Honig's needed to scale, while keeping the current system and existing operations running until going live with the new one. 
The plan of action looked like this: 
Solve the inventory problem 
Build a new Shopify website 
Integrate with QuickBooks Online 
Taking Control of the Field:
Overcoming Honig's Problems Step-by-Step
Honig's has a vast product catalog with thousands of products. One of the things that makes their website unique, and especially challenging from an inventory management perspective, is that it allows customers to create custom bundles, selecting various items with different options. 
For example, if a customer wants a referee kit, they can choose any shirt they want, with any kind of customization on that shirt, along with any choice of ball and whistle.  In short, the bundles aren't all the same and likely never will be. 
This presented a significant problem for their inventory management system (IMS), as each bundle and individual item in the bundle required a distinct SKU. This data had to be accurately processed and integrated between the website and IMS. 
First Hurdle: Overcome the Inventory Problem
So, to tackle Honig's challenges effectively, the first hurdle to overcome was the inventory problem. 
Furthermore, Honig's was in the process of transitioning to a new shipping tool, which required establishing an efficient workflow. Determining which system would handle order origin, pick and pack, and shipping became crucial. 
Additionally, Honig's dealt with wholesale orders manually entered by their sales professionals, requiring a separate workflow that needed proper tracking.
Second Hurdle: Build a Brand-New Shopify Site
The second hurdle of the Honig's case study was that before all the new processes could go live, a brand-new Shopify site had to be built and set up properly. This had to be done in close collaboration with Honig's' consultant to ensure all aspects were appropriately considered. 
Thus, the first step involved building the Shopify website while simultaneously implementing and building the IMS system and workflow. 
Extensive testing followed, verifying that the activity from Shopify was integrating correctly with the IMS. It also was to make sure the shipping tool was set up properly. It was crucial to ensure inventory decrementation and a seamless flow between sales, fulfillment, the IMS, and Shopify. 
We absolutely could NOT go live until we knew there would be no issues and we were completely confident in the system's reliability. 
The team launched both Shopify and Finale (the chosen IMS) simultaneously. Getting QuickBooks Online up and running was the final component to ensure all the financial information was captured. 
How LedgerGurus' Expertise Made a Difference
Given LedgerGurus' expertise in ecommerce and all of these systems, our team had a comprehensive understanding of:
The systems involved
What everything needed to do
How all the parts and pieces needed to come together
This allowed them to identify and address any gaps in the process proactively, preventing potential issues before they became problematic. The team had a holistic grasp of each tool's role, from sales on Shopify to the way Finale handles inventory to data integration with QuickBooks Online. 
The
End
Result
of
Honig's
Case
Study
Currently, Honig's has successfully implemented their upgraded systems. Their staff members are completely trained and proficient in using the new tools, and the workflows in place are scalable. As a result, operating costs have significantly decreased, and Honig's can now grow without being bottlenecked by antiquated desktop-based systems that lack integration capabilities with other tools. 
If you're interested in experiencing the kind of results Honig's experienced in this case study, reach out to us. We are well equipped to help you.