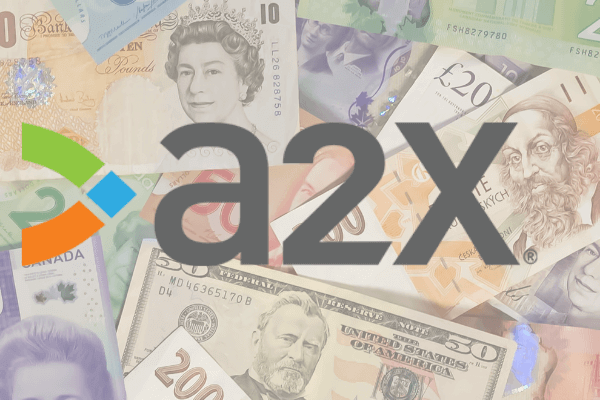 How do you deal with foreign currency transaction accounting? As your eCommerce business expands, tracking the ins and outs of your financials can become exponentially more complex. Two areas where this becomes especially important are:
When you start selling on multiple channels (e.g., Amazon, Shopify, eBay, etc.)

When you start selling product in multiple countries
It's at this point, we HIGHLY recommend investing in software that can track the financial details of your respective channels. The software can then plug the information into the Chart of Accounts of your bookkeeping software (e.g., QuickBooks Online, Xero, etc.). Our favorite software for this need is A2X.
What Does A2X Do?
A2X is a "go between" tool that gathers and filters important accounting information for all your eCommerce business transactions. It takes the ambiguity out of the net deposits and shows where all the money is coming and going–line by line. Because remember… net deposits DO NOT equal net sales. There are other financial factors affecting your net deposit like shipping fees, sales tax collected, and even rebates and refunds which are critical to track.
To watch an in-depth walk through of A2X, check out our tutorial here.
How Does A2X Work with Foreign Currency Transactions?
One highly helpful feature of A2X is tracking for foreign currency transaction accounting. If you are based in the U.S., your business deposits from, say, Amazon will only show in QuickBooks in U.S. dollars. Trying to synch or "match" the correct deposit with its respective transaction in Amazon can be a huge headache. That's especially true when you have multiple deposits with similar numbers taking place in the same time period. 
The beauty of A2X is that it will show the transaction details in both U.S. dollars and the "home currency" where the transaction took place. This way, it becomes super easy to identify which deposit matches with which transaction.
How to Set up Foreign Currency Transaction Tracking in A2X
Below is a breakdown of how to set up foreign currency transaction tracking in A2X. You can also view a demo in our A2X video here.
Step 1:
If using multiple channels, first make sure foreign currency is set up in QuickBooks Online.
Go to the Settings (or gear icon) > Account and Settings > Advanced > Currency

Turn on selection for "Multicurrency"
Now in A2X under Settlements, you will be able to see where all of the deposits have come in from each respective channel. For example, for Amazon deposits, those ending in ".mx" are from Mexico and those ending in ".ca" are from Canada.
Note: These deposits will be shown in the home currency for the transaction. For example, Mexican transactions will be shown in pesos and Canadian transactions will be shown in Canadian dollars. But again, remember, the money will be deposited into your bank in your home currency.
Step 2:
Sync or "match" each deposit in your bank feed of QuickBooks with its respective transaction.
If it's a US-based transaction, you will see the details for the deposit entry listed under the "Category or Match" column. Now simply select the button for "Match" and the accounting line items from A2X are automatically configured into your Chart of Accounts (amazing, right!?).

If it's a foreign transaction, you may not see a match option come up in your QuickBooks bank feed. To solve this, change the view from "Home currency" to "Foreign currency" and find the entry that matches the deposit amount. Note: sometimes the amount is not exactly the same (typically only differing by a few cents). This is because of the timing in calculating the exchange rate. However, once you have selected the closest match and click "Save," the foreign currency rate will be updated to match it.
Once a deposit has been matched, all of the financial details go into the Chart of Accounts. We think that is WAY cool. It's a time savings of easily several hours from having to enter the information manually. And the fact that A2X is built to also do all the math for foreign currency conversion makes it a must-have in our opinion. Saving that extra step is sure to save some sanity.
How to Get Help Setting Up A2X
If you're an Amazon and/or Shopify seller and want to use A2X for tracking your financials, we offer a package to set up A2X with your QuickBooks account and then walk you through step by step with detailed instructions for success.
We know navigating the details of financial tracking, especially foreign currency transaction accounting, can be cumbersome and even all-out confusing. And the stakes can be high when mistakes are made or information is unseen. Our aim at LedgerGurus is to equip you with the best tools for eCommerce success. If you find yourself overwhelmed or just plain lost these days in making sense of your financials, we'd love to have a conversation and see what tools we can provide so you can move forward with confidence. Reach out to us here to set up a free consultation today!