eCommerce Accounting with LedgerGurus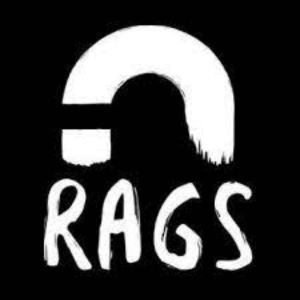 "[LedgerGurus] has been extremely responsive. If I have a question, I will send it to them, and I will get a response almost immediately. There's been times, I feel bad, where they've been emailing me back and forth at 10 or 11 at night.
They're used to working with Shopify. They're used to doing eCommerce. So they brought that knowledge and improved what I was doing already. It made me feel really comfortable that this team knows exactly what they are doing.
They are focused on technology…LedgerGurus brings all sorts of different pieces of technology, even for time-tracking, that really helped us automate a lot of the tasks, helped things be more clean, and overall I just enjoy working with technology a little more."
Josh Robbins
COO, Rags
LedgerGurus has enabled Rags to focus on their expertise with running and operating the business instead of spending their time focused on the accounting processes. The LedgerGurus team has provided services for 
ecommerce reconciliations
, 
inventory
and 
cost of goods sold
, 
accounts payable
, 
sales tax
, and financial tracking and review. This includes reconciliations by sales channels and payment processors to create transparency across multiple sales channels along with increased visibility into the associated cost of goods sold.
LedgerGurus has also ensured accuracy of reporting within a newly implemented inventory system, provided sales tax liability analysis and necessary quarterly filings, and daily tracking of all transactions. LedgerGurus assisted in identifying and implementing new tools to help automate and mature financial processes, while incorporating best practices and new technologies.
Rachel Nilsson originally started Rags to sell her kids' hand-me-down clothing. She wanted something fashionable yet functional. She loved the idea of a one-piece, but hated the hassle. So, she created her own. The Rag. The first Rag was made from her husband's t-shirt! She immediately shared the Rag on social media and the response was crazy. It started selling super-fast and she found herself sewing around 200 Rags every three to four days. People loved it as much as she did! She started sewing Rags in her parents basement, then moved into a house, hired a couple of people, and ran the business from her garage and bonus room. Now, they've moved to an office space and she has the best team ever who are helping Rags grow even more.