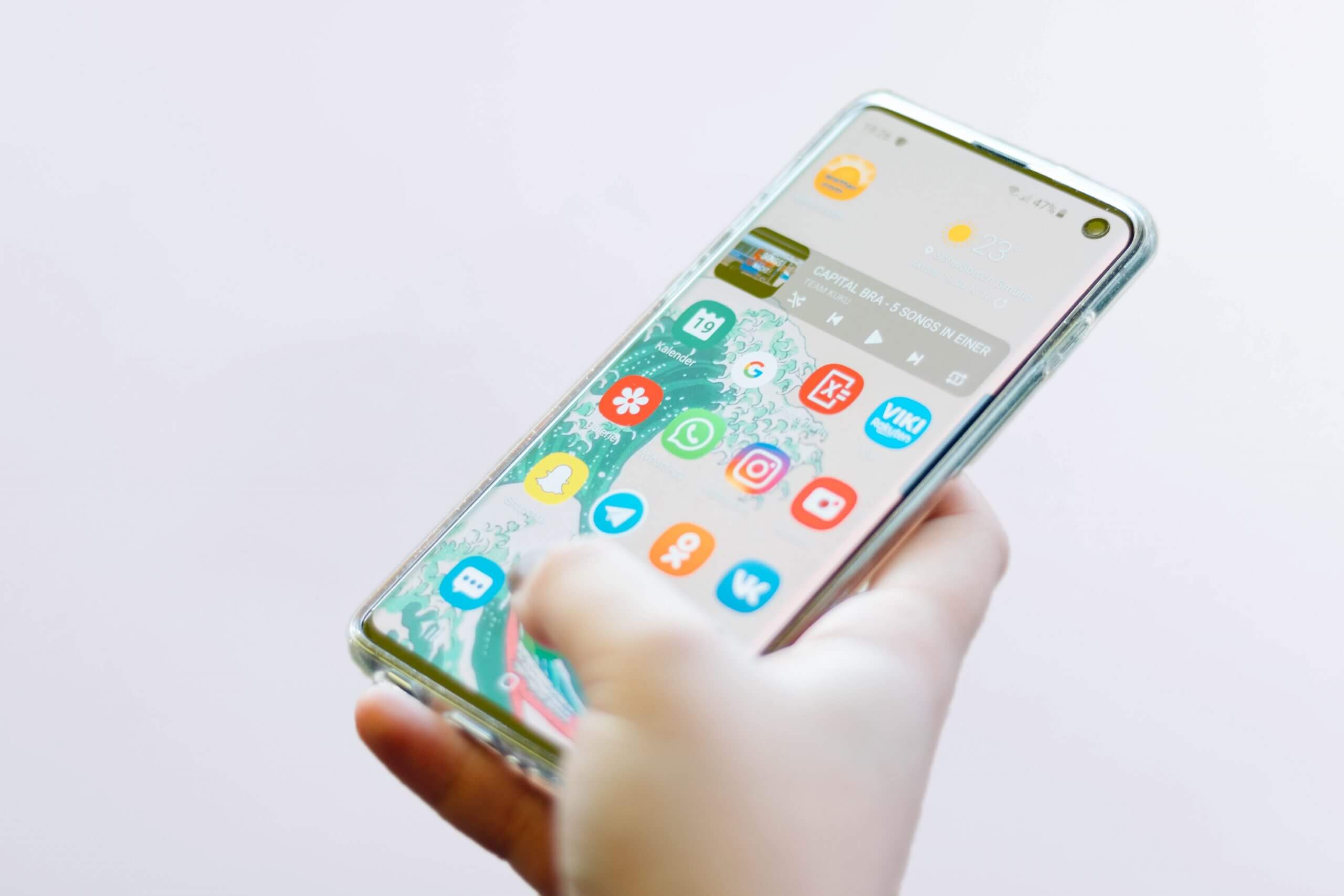 So, let's talk about our 5 favorite business bills and expense management apps.
Online business owners are no strangers to digital business tools and apps. In fact, we know more often than not this is your modus operandi. If something can be digitized to make your business more efficient and profitable, we know you are all about making that happen!
First of all, if you're left with mountains of paper from paying your bills and buying the goods, let's just say… it's time to go digital. Writing checks and carrying around bundles of receipts is now something for the history books. Especially given the en masse shift to online everything from the pandemic, there's no better time to digitize your business bills and expense management. 
Yep that's right, 2021 is your year to automate and integrate these areas of your business. And trust us, once you do, you will never have to lick another envelope again, unless of course, you're sending that birthday card to Grandma… 
So let's dive in! Here's our breakdown of some of the best business bill and expense management apps that are currently available. 
(You can also check out our recent videos Business Bills and Expense Management Updates and AP and Expense Management Apps for Businesses to get even more details on the 2021 scene for digitally managing your bills and expenses.)
Top 5 Business Bills and Expense Management Apps
App #1 – Bill.com
This is our TOP recommended app for automating accounts payable and bill pay. Essentially, Bill.com takes documents, turns them into digital bills, and then processes the payment with very little effort. It has the capability to process check, ACH (bank-to-bank), and international payments. And you can manage everything from your mobile device, if that's how you roll, in addition to your computer.
We find this app's features very user-friendly, and its customer service support is prompt and ready to help with whatever questions customers have. It's an all around top-notch company that really understands how to manage business payments for the digital world. We are such big fans in fact that we even wrote a blog post all about Bill.com. You can check out all the details here!
A couple of specific features we are really big fans of is its ACH set-up, which allows vendors to independently establish their bank account information for payment (a great security reassurance for them), and how the app separates payment duties into reviewer, approver, and payer (an oft-neglected, but critically important business best practice).
App #2 – Expensify
Expensify is used for employee reimbursement and expense management. Simply put, using this app, employees can scan or take pictures of their receipts which the system then processes to the appropriate person for review, approval, and finally reimbursement, which it tracks automatically in your accounting software (pretty cool, huh?!).
Expensify can be used for both corporate and personal credit cards. It's a great tool all around for employees, managers, and accountants. It automates so many angles of the expense management process and integrates that information, even down to the expense category, with a variety of accounting software, including QuickBooks Online, QuickBooks Desktop, Xero, Sage and more. Check out our detailed review of it's features if you're considering whether Expensify is a good fit for your online business.
Apps #3 & 4 – Brex and Divvy
These next two apps are both options for corporate credit cards. We know you might think it odd to recommend two, but hear us out, there are perks to each:
Brex has a great customer portal to manage users and expenses and its design reflects user expectations for 2021. Additionally, it has great integration with QuickBooks Online, so it hits two birds with one stone. 

Divvy, on the other hand, has an excellent feature for managing budgets in which you can set caps for certain users depending on their expense needs. It also has great integration with QuickBooks Online. 
Perhaps in a future time, we'll see the features of these two options forged into one (Brivvy, anyone?). Nah, we don't necessarily expect a company merger here. But we do hope to see more consolidations of great digital apps. Each has their niche, and we think online business owners are looking for more one-stop-shop digital business options. In the meantime, if you're mulling over which of these might be the best option for you (or wondering, if like us at LedgerGurus, you could use both), we'd love to talk it through with you.
App #5 – Veem
This last app is one of those we just have to mention. Veem is an app for international wires. It's secure, affordable (in many cases it's even fee-free), and highly reliable. As an online business owner, we know your reach very likely extends beyond the U.S. It's a global playing field after all. With Veem, you can send international payments in more than 50 currencies and over 100 countries. It's reporting system too is integrated with major accounting software like QuickBooks Online and Xero. Win-win all around if you ask us.
Getting with 2021
These are just a handful of the apps we use, but they are among our favorites. We've been using them for a while now and have seen how these tools can completely transform and modernize the way you run the daily operations of your business. 
We hope if you haven't yet made the leap of using business bills and expense management apps to manage your business digitally, you're going to make 2021 your year! And if you've already made some digital shifts for bills and expenses, hopefully, we've given you some additional recommendations to consider to take it to the next level. 
Either way, we're here to help you make this area, and all financial areas, of your business a modern success. You can take the first step today with our free downloadable guide to paying bills online and message us about your specific accounting needs here. We can't wait to talk with you and get you well on your way to making 2021 your best business year yet!