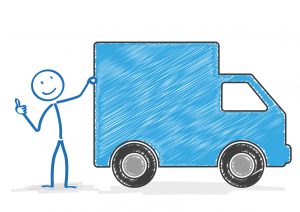 It's always a good idea to look over your business expenses and see if there is anything you can cut back on. Cutting back on unnecessary expenses can increase your margins. When you decrease your expenses and therefore increase your profit, you can put that money into growing your company. This also makes your business look more appealing to buyers if you decide you want to exit in the future. Determining how to reduce shipping costs is a great way to save your business money.
How to Reduce Shipping Costs
There are many ways to reduce your shipping costs. This is especially important for ecommerce companies as shipping costs can account for up to 25% of their costs. Small businesses and ecommerce companies are under increasing pressure as shipping prices continue to rise. To top it all off, many companies ship overseas, and that's not cheap. Then you must take into consideration the size of the items you need to ship and how easy they are to transport. These costs add up quickly. Not to mention that customers expect free or low-cost shipping. What is a company to do?
Negotiate; Benchmarking VS. Cost-modeling
There are two two main methods when it comes to negotiating shipping rates and discounts in order to reduce your shipping costs. Benchmarking and Cost-modeling:
Benchmarking
Most shippers focus on two things when trying to get favorable rates and discounts 1. The dollar amount and 2. The volume being shipped. This is called "Benchmarking". Benchmarking is a more simplistic method and is the one most often used. The goal of Benchmarking is to end up with the greatest discount possible. This method can sometimes be beneficial as it can be an easy way to create improvements in your carrier agreement by finding out what the market is doing. Many times, shippers look at places they previously have worked, or companies with a similar product or in the same industry. They use these examples to negotiate similar discounts and rates with carriers.
Sometimes these comparisons are accurate, but other times they are well off the mark creating contention between shippers and carriers. This can cause you to negotiate for less or more than what the carrier is able to offer you. It can also cause problems as its simplicity leaves out a lot of important factors. Such as less focus on the agreement details and small print and how that can affect your cost.
Cost-modeling
Cost-modeling focuses on the costs to the carrier and your specific characteristics. It is a more sophisticated way to negotiate rates and discounts. You are trying to better understand the specific characteristics of your shipments. It's important to determine the things you do that might help the carrier and the things you do that might hurt you when talking with the carrier about rates and discounts. You also want to look at the agreement for the total package to identify the language structure and the discounts (such as the ground minimum per shipment). This is the negotiation method that we recommend as it creates good relationships between shippers and carriers and benefits both.
Cost to Carrier/Shipping Characteristics
It's important to understand what the costs to carriers are in order to best negotiate rates and discounts with them. For example, low 'delivery density", or how "out of the way" a shipment is can create more costs for carriers. Whereas having a denser delivery at a shopping mall can decrease costs, as they can be spread out between multiple shippers. Normally this is true if shipments all go to the same location or locations that are not as spread out.
Another cost they consider are air feed costs. If two companies are sending their products to an international location, but one uses a domestic flight first as opposed to ground, then that shipment will cost more. Surprisingly, a lot of times it's the domestic air feed that increases costs. Domestic flights are usually fuller, so there's more of chance they might have to put up a second plane or use cargo space on another flight.
The point is, it can be very complicated as to what the carrier's costs are when they are looking at your shipments. It's not always the most intuitive thing understanding what part is going to drive your ability to get additional discounts.
Agreement Details
One of the agreement details that is often overlooked during Benchmarking, is the "ground minimum per shipment". Both main carriers UPS and FedEx for example, list in the small print of their agreement that the ground minimum package charge will be equal to a "zone 2- 1 lb. package". So, if you are mostly shipping packages whose weight is in the range of 1-15 lbs., then negotiating greater discounts might not be very beneficial. If the discounts go below the minimum "Zone 2- 1 lb. package" rate, then you will be charged the minimum and will not enjoy the full amount of the discount anyways. This is another reason why knowing your shipping characteristics is important. Usually companies ship a combination of lighter and heavier weight items. So, it's important to know what your mix is and factor in the minimum rate when negotiating discount percentages.
Packaging
You might be surprised how much money you can save regarding packaging. There are various tips and tricks you can use to cut down on your packaging costs.
Reuse Packaging
Waste not, want not. Reuse packaging from orders you receive. As a company, you most likely order inventory or supplies of your own. Why not use some of this packaging for the orders you ship instead of throwing it away? This will help you cut back on the cost of shipping supplies. And as a bonus, it is also a great way to recycle. This is especially useful if you sell fragile items and need to spend money on bubble wrap, special types of paper, or peanuts. Reusing any of these materials will cut down on your costs.
Discounts
It's important to know where the deals are. A lot of carriers offer free or discounted shipping supplies. For a list of  free shipping supplies from USPS click here. If you ship using USPS Priority Mail Express or Priority Mail, you should purchase postage through Express 1. They give great discounts partnered with using USPS. The discount is given regardless of your shipping volume. You can also find free shipping supplies through UPS on their website. DHL Express will send you free shipping supplies if you request them here. Furthermore, some carriers offer free software so you can print your own shipping labels.
Right Size Your Packages
Trim down the weight or "right size" your packages. This means you should use the packaging that fits your items the best. Many carriers not only charge for weight, but also for "dimensional weight", or the height, length and width of the package in relation to its weight. This means you will save money if you use smaller packaging instead of unnecessary larger bulky packaging.
Third Party Shipping Insurance
Carriers almost always charge more money when you use their insurance for the items you ship. Consider using third party insurance for your shipped items in order to save money on every shipment.  Carriers charge about $0.90 for every $100 of insurance, while third party insurance companies charge about $0.55 for every $100. (For more information click here).

Additional Fees
These fees depend on the carrier you use. It's important to be aware of all the fees they could charge you so you can decide if the fees are worth it. Some of the fees you could be charged include delivery signatures, Saturday deliveries, and fuel surcharges to name a few. If it's worth it to you to avoid some of these fees you could, for example, schedule your shipments so they don't go out on Saturdays. The important thing is to find out which services are important to you, so you don't get charged fees that really aren't worth it for your company.
Location
Know where you are shipping your products. If you are shipping to the same location or region, then you can save money by using a Regional Carrier. If you go with a regional carrier you will often save money as opposed to going with an international carrier. Some regional carriers to consider include On-Trac for West Coast Regions, Lasership for East Coast Regions, and UDS n the North Central and Midwest Regions. For more information on regional carriers click here.
Use a Shipping Platform
Using a shipping platform will save you time and money. Using a shipping platform that is online works well for ecommerce companies whose businesses are mostly online already. Platforms like ShipStation integrate with many ecommerce platforms such as Shopify, Amazon and WooCommerce. When customers check out, their orders are automatically uploaded to ShipStation. You can also manually create orders in ShipStation. When you are ready to ship, you just must add in the shipment details and then print your labels. (For more information click here.)
Outsourcing Your Shipping
Trying to manage in-house fulfillment can be such a hassle. Time is money and sometimes in-house fulfillment isn't the best option for businesses. Especially for those top-selling items, outsourcing can help you create a great customer experience, even if you are having a ton of orders.  Fulfillment partners such as Amazon multi-channel FBA and Delivery can help you keep your fulfillment costs down and give you access to faster fulfillment options.
Another thing to consider is partnering with companies that consult with businesses to improve their shipping practices. They help you figure out how to reduce shipping costs in a way that best fits your business. Companies such as iDrive Logistics, Compete Consulting Group, Intelligent Audit and Reese Consulting Group can give you access to volume discounts you would never be able to access on your own.
Audit Your Shipments
It's important to know if your shipments are delivered on time. If they aren't, you are entitled to a refund. If you don't have time to do this yourself, consider registering for services like "Share a Refund". These services audit your shipments for you and then take a portion of the money they collect.
Reducing Shipping Costs
Every business can benefit by understanding how to reduce shipping costs. This creates an opportunity to use those funds to help grow and expand your company. Consider negotiating with your current carrier through Cost-modeling as opposed to Benchmarking. Keep yourself in the loop when it comes to fees. Be mindful of your packaging practices. And consider partners who can help you on your journey to make shipping fast, easy and cost effective when it comes to your company. It's time to ship smart!