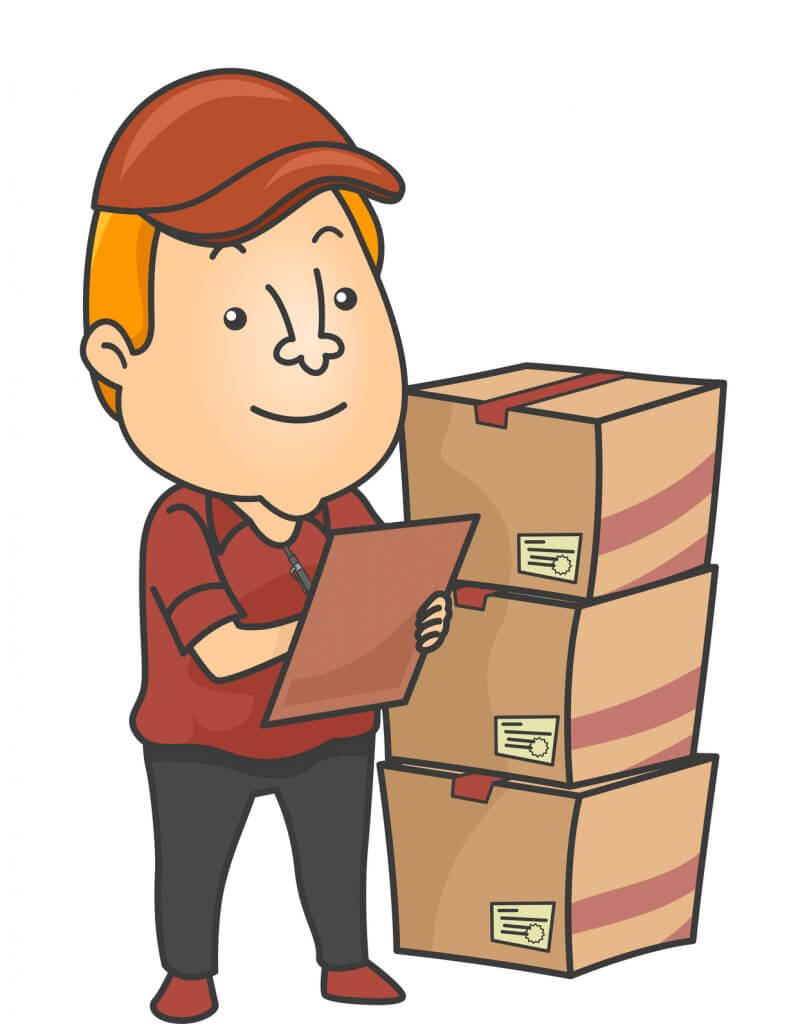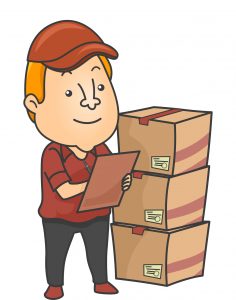 It's a very satisfying feeling when things work out the way they are supposed to. Like when you make plans and said plans happen. Or when you apply for financing and you get a call letting you know you've been approved. Or when you lose something, and you find it shortly after you start looking for it. These things are satisfying, but sometimes the reality looks a little different. The same is true when you look at the many different causes of stock discrepancies. When things work out and the numbers match it's a good feeling. But often, they don't. The key is to decrease this gap as much as possible. (For more information on how to decrease your inventory gap click here.)
It's unfortunate I know. Sometimes you must leave that restaurant because your kid is having a literal breakdown. You can almost taste the delicious Italian food you almost enjoyed. Sometimes you get a call telling you that you weren't approved for that loan you were banking on. And sometimes it takes a whole day to find what you were looking for. Everyone asks you if you remember the last place you used it or saw it. Let's be real, if you remembered the last place, we wouldn't have this problem in the first place. It's not always a screaming child or a memory lapse that's to blame either. There are many causes of stock discrepancies, and it's time to figure out why yours might not be adding up.
Causes of Stock Discrepancies
There are a lot of reasons your inventory count might not be matching up with how much your computer is saying you have. It's frustrating and annoying I'm sure. Does it help to know you're not alone in this frustration? This happens a lot. Here are some of the reasons why things might not be adding up:
Track Refunds
It's important to accurately track refunds. For ecommerce companies, returns are the new normal. Return rates for ecommerce businesses range from 20% to 50% depending on how expensive the items are and when they are sold. That is more than double the rates of physical stores. It's safe to say that tracking your returns as an ecommerce company is even more important. Moreover, research shows that 41% of shoppers buy variations of a product from an ecommerce business with the intent of returning. While 42% of ecommerce shoppers have returned an online purchase in the last 6 months. (For more information on ecommerce return rates click here.)

So maybe the solution is to just ban all returns, right? Wrong! Returns may be costly, but 96% of customers would shop again with a company who has an easy return policy. Being able to easily return products is important to customers and can increase profitability and growth if done correctly. Just look at companies like Amazon and Zappos.
So, what to do? Create return policies that can work for your company. Then enforce those policies. Use software to track how many returns are made, the reasons they were made, and the costs associated with them. For example, for companies that use Amazon as their channel, Amazon FBA reports and QuickBooks reports are a few of the ways you can track and stay aware of the refunds made by your customers. (For more information click here.)
Giveaway Products
Another reason your inventory count might not be matching with what is on that screen, is that you've given away some of your stock. Promotions are one of the ways you might do this. Maybe you offer a free product with purchase. Or you give away products at an event, show, or charity. This may generate some great PR and help attract new customers. It also can result in your inventory count being off if you don't keep track of these giveaways. One of the ways to track giveaways is to implement a good inventory management tool. For a list of tools that may be beneficial to your company click here.
Defective Stock
Defective stock, or a product that is not sellable, can also alter how things match up. You may count it as inventory when in fact it should be written off. This means you shouldn't include it in your count. Defective stock is caused by many different factors. Items that are perishable can expire, items can break during the shipping process, storage conditions such as weather can create defective products, and product returns that are now not sellable. It's important to stay on top of the condition of your stock and whether it can still go up for sale.
How you account for defective inventory directly impacts the amount of inventory on your books. There are two main ways to account for defective stock. You can either expense it directly to Cost of Goods Sold or offset your inventory account with an "allowance" account. (For more information on accounting for defective stock click here.)
Theft and Inventory Shrinkage
Things like shoplifting and employee theft make up inventory shrinkage. Inventory shrinkage cost retailers more than 100 billion dollars in 2018 according to the Sensormatic Global Shrink Index. (For more information click here).  These losses can account for up to 2.43% of sales if you sell fashion items and accessories. That doesn't seem like a lot, but for a company doing $300,000 in sales, that's a whopping $7,290. If it's closer to the 1.8% of sales that make up inventory shrinkage for most retailers, then that' still $5,400. That is a lot of sales to lose out on. The four main types of inventory shrinkage include: shoplifting, return fraud, employee theft and administrative error. Shoplifting can take on many forms and accounts for 36.5% of annual losses. It is the biggest problem when it comes to inventory losses.

However, a close second is employee theft. This may come as a surprise but employee theft rings in at 30% of total retail losses. If you are an ecommerce business that does most of your sales online, then you are still at risk. Employee theft can happen at many different points of a company's inventory cycle. When your inventory is sitting in storage. when you have it moved, or even when you ship it to the customer.
The key is to refine your internal controls overtime. If you suspect this is an issue for your company, you can take steps to improve things. You can do this by talking with employees, screening employees in a better way, or invest in higher security. Make sure your solutions are ingrained in your systems and processes. (for more information click here).
Reconcile Received and Ordered Products
It is important to cross-check your orders, purchases and received inventory. Did you receive all the inventory you purchased? Was any of it missing? Did you receive additional items you didn't order? Verifying that information is important to knowing the cause of stock discrepancies.
What Can You Do?
Some of these issues can be corrected by having better internal controls. It's also important to have a great workplace culture, good training practices and hiring practices. POS (point of sale) systems like Shopify can also help with monitoring and inventory management. Another great alternative is to outsource your inventory needs to professionals. This can help you decrease your inventory gap and save you a lot of time and trouble. (If you are interested in decreasing your company's inventory gaps click here.)
So, it may be that gap isn't going anywhere anytime soon. It's a lot like screaming kids, missed eating opportunities, and never knowing where your sunglasses are. The good news is that things can get better. For example, screaming kids…that's why they invented the iPad right? And maybe Apple will come up with a tracker for your sunglasses too. There are ways to help things work out better than before. The important thing is knowing what the causes of stock discrepancies are, so you know where to start those changes.