Earlier this month, Utah Business announced that LedgerGurus has been selected as one of the 2022 Best Companies to Work for in Utah in the Small Companies category. This marks the second year in a row that LedgerGurus has received this award. This award is given by Utah Business through an anonymous survey sent to all LedgerGurus employees located in Utah.
Here's a little about LedgerGurus and why we think we are a great place to work. 
Our Team
We have a unique company with the following statistics: 
Remote: 100% of the team works remotely from home (or wherever else they want)

 

Distributed: Team is spread out across 9 states with the majority in Utah where we are headquartered

 

Flexible: 32% of the team work full-time and 68% of work part-time

 
Our Mission
We have a two-fold mission to our customers and team. 
To our customers: 
We want working with LedgerGurus to be the best business decision our customers make.

 
Put another way…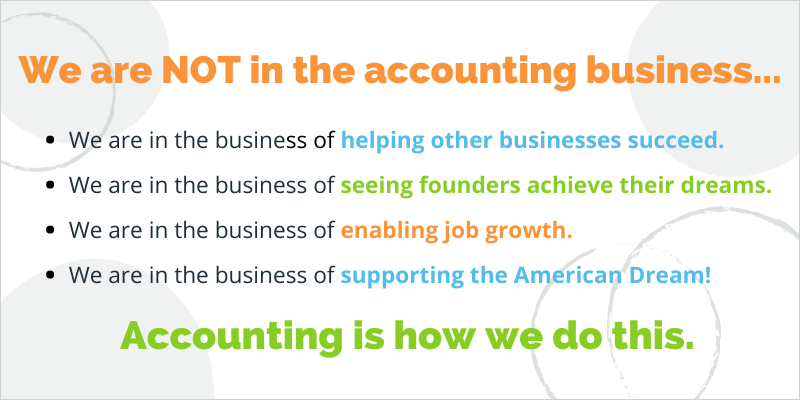 To our team: 
We want LedgerGurus to be their best job ever.

 
Put another way…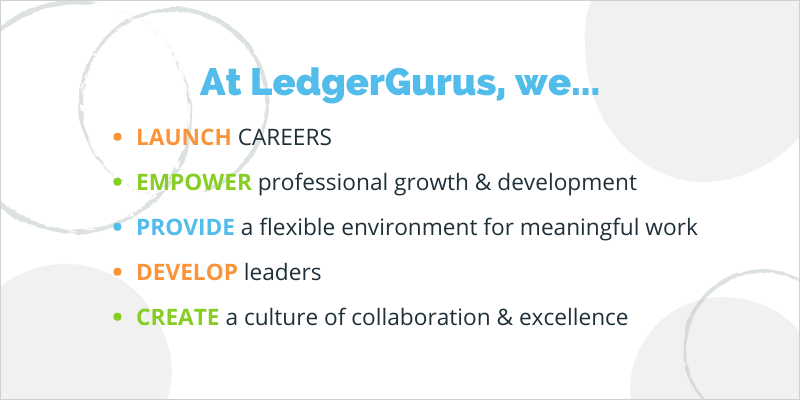 Our Values
Earlier in 2022, we sat down to evolve our values using the approach outlined by EOS (Entrepreneurial Operating Systems) in the book Traction. Our previous values were good, but per EOS, we refined them by eliminating those that were: 
Aspirational – characteristics that sound great but don't define the culture that exists in your org today
Permission-to-play – you will never hire someone without these traits and you'll ask people to leave when they don't have them, but they don't define what is unique about your culture
Accidental – may have gotten you to where you are today, but won't be required of everyone in the company forever

 
Excerpt From Get A Grip, Chapter 4 by Gino Wickman & Mike Paton 
With that, our evolved values are: 
Balanced Flexibility: Flexibility is a relationship between

individuals

,

teams

, and

customers

.

 
 There is give and take from time to time, but we must balance the needs of all to maintain flexibility for all. 
Effective Ownership:

 

Our team members t

ake ownership, s

olve problems, f

ollow through, and g

et it done.

 
We maintain a high degree of confidence and trust across our teams because of effective ownership. 
Harness the Power of the Team:

We work as a team.

 
We build together, collecting the strengths of all to create a powerful service.  We value what individuals can bring to the team. We gather strength as we listen to, learn from, and lift each other. It is not our similarities that makes us strong; it is our differences.  
 

Elevate and Evolve: We elevate & evolve because we

c

ommunicate and collaborate, l

ead & advance the industry, and d

evelop professionally.
We have a desire for the organization, team members, AND our customers to succeed. 
More Than Words
Being a great company to work for is more than a mission and values. It's more than pay and benefits. It's more than people and culture. It takes all these things and more, and we strive to be the best (all-remote) place that our team can work. We are again honored by the recognition to be one of the 2022 Best Companies to Work for in Utah. We hope to continue to be so in the future.