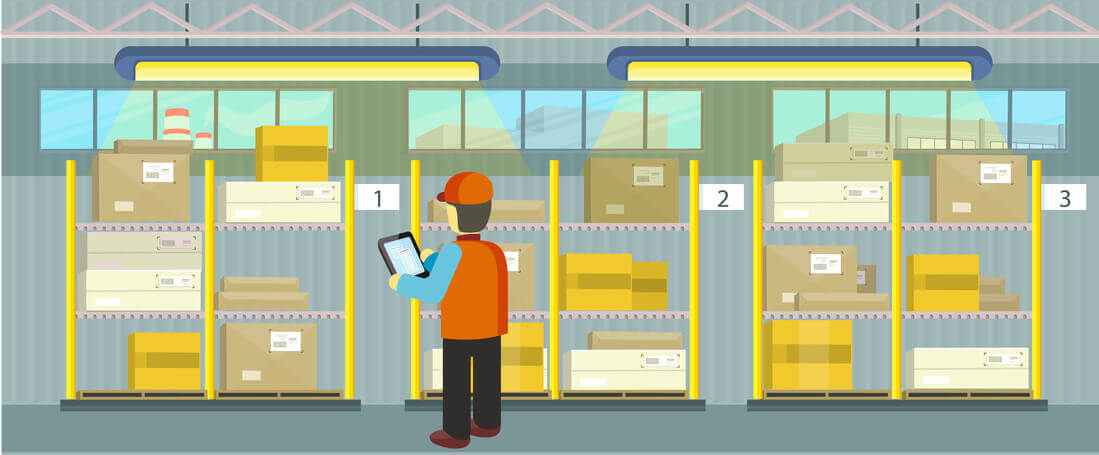 As an ecommerce business, your largest asset is likely your inventory (unless you use a drop-shipping model). Therefore, understanding your inventory is key to the success of your business. This article focuses on how to account for inventory, the starting point to understanding all-things inventory.
Sound inventory accounting will ensure your business knows how much stock, according to SKU, you have on hand. And more importantly, how much of each SKU you need to have on hand. Additionally, you can spot sales trends within your products and assess margins on a SKU basis. Finally, inventory is an item on your balance sheet and needs to be reflected accurately. This is especially the case if you ever plan on selling your business.
In order to understand how to account for inventory, we'll take a look at the following:
Types of inventory
Frequency of Recording Inventory
Inventory software solutions
Inventory valuation methods
How to ensure you're accurately reporting inventory on your balance sheet (i.e. inventory audit)

Types of Inventory
The products that you have on-hand but have yet to sell are your inventory. For most ecommerce businesses, this is merchandise you've purchased from a wholesaler or distributor. You keep it in stock until someone purchases it on your website. Keep in mind that although you may get inventory reports from your suppliers and list those quantities on your site, this is not part of the inventory you show on your balance sheet. This is because you must actually take ownership of the product before its considered inventory. Additionally, for ecommerce companies that deploy a drop-shipping model, you technically have no inventory because you never actually take ownership of the product.
If you produce your own goods that you sell online, then inventory accounting/management becomes a bit more complicated.  As a manufacturer, you have your inventory that moves in phases:
Raw Materials – These are the basic parts or components of your product that have yet to be assembled into a final product. An example of raw materials would be a swath of leather, which you'll ultimately cut and produce belts out of.
 Works in Progress – These are basically semi-finished products. From the example above, these would be strips of leather that you've cut from a sheet, punched holes in, but have yet to attach buckles.
Finished Goods – These are products that are ready to sell via your online store. Using the belt example again, these are actual belts that are ready for a would-be customer to wear.
Frequency of Recording Inventory
Many people have this idea that the inventory numbers on your books should automatically get updated with sales on your website. Doesn't inventory software integrate with sales channels and your accounting software? Therefore, when you sell a product on your website your software should automatically have all the information needed to update inventory on your books.
The fact of the matter is that this type of solution is VERY expensive and difficult to pull off. Furthermore, it can result in poor numbers that are only caught if you have a team constantly checking the software involved.
For small- to medium-sized businesses we recommend a periodic recording of inventory on your books. This can be done on a monthly or quarterly basis, depending on your needs and type of business. You can develop processes that result in very accurate inventory numbers and give you high quality information you can trust. So, decide now on a frequency, and stick to your decision, unless needs change.
For more information on Periodic vs. Perpetual Inventory System, click here.
Inventory Software Solutions
Tracking inventory via spreadsheets is very feasible if you account for inventory periodically. But at some point you may find yourself wanting an inventory software. Now, our only warning is to pick an inventory software very carefully, depending on your needs. You can create more of a headache if you aren't careful. In fact, you may want to steer clear of integrating inventory software with accounting software. If you do decide to integrate, work with a consultant or accountant who really knows what they are doing.
We did a video recently on 5 things to look for when choosing an inventory management software that will be the right fit for your business.
We have worked closely with Finale Inventory and Dear Inventory. Both are great programs, though you will want to check that they integrate with your sales channels, accounting software, fulfillment services, and 3PL services.
For more information on how an inventory management software can fuel your business success, click here.
Inventory Valuation Methods
If you have good processes in place to track inventory quantity, you now need to consider how you're going to account for your inventory from a value perspective. First, lets look at the journal entry for a sale. The below scenario assumes a cash sale of a product:
Debit – Cash (increases the cash account)
Debit – Cost of Goods Sold (increases your cost of goods sold)
Credit – Revenue (increases your revenue)
Credit – Inventory (reduces your inventory)
(If you collect sales tax, you will also apply a "Sales Tax Liability" credit. Online sales tax is a beast on it own. For help, you can download our resource that takes you through the steps of sales tax compliance.)
Next, let's take a look at how you account for the value (COGS) of your inventory based on three primary methods: FIFO, LIFO, and Average Cost Valuation.
FIFO – FIFO stands for First In First Out and assumes that the first goods purchased are the first ones applied to Cost of Goods Sold.
LIFO – LIFO stands for Last In First Out and assumes that the last goods purchased are the first costs applied to Cost of Goods Sold.
Average Cost Valuation – Cost of Goods Sold is determined by calculating the weighted-average unit cost of your inventory.
Choosing an Inventory Valuation Method
Whether you employ the FIFO, LIFO, or Average Cost Valuation method depends in large part on the type of products you sell. In addition, you should consider the amount of resources you have dedicated to inventory management and accounting. For small- to medium-sized businesses we recommend Average Cost Valuation. But if you are interested in FIFO or LIFO, below are the primary pros and cons of each method:
The FIFO method is best for products that have a short full-price life (fashion and tech could fall into this category) or are perishable (food, beverages, candy, etc. fall into this category). This is because the method assumes the first goods purchased, products with the earliest expiration date, are the first ones sold.
LIFO is best for online stores that sell products typically rising in price each year. By costing the latest/newest products (i.e. the most expensive since we're assuming prices are rising throughout the year) first and the oldest last, businesses are better able to match revenues with expenses. In some cases, they may even be able to report a lower net income compared to the FIFO method.
Average Cost Valuation is the easiest valuation method and what we recommend for most small- to medium-sized ecommerce businesses. It requires less time and resources and provides reliable inventory numbers.
Inventory Audit
The inventory audit involves physically counting the inventory you have on hand. As tedious as it sounds, this is very important for your inventory accounting. Therefore, we suggest performing an audit at least once a year, but quarterly is best. This will ensure your systems and balance sheet accurately reflects your true inventory on-hand. Based on the audit, you may need to update your balance sheet accordingly.
You might be amazed at how often you have inventory discrepancies. You can read more about the main causes of inventory discrepancies so that you can make improvements in the future.
Understanding how to account for inventory is so important for your ecommerce business. By developing a general understanding of inventory accounting and management, you can establish the necessary processes that fit your ecommerce company's needs. As a result, you will find it improves both efficiency and profitability for your business.
If you need inventory accounting services, or have questions from this article, please reach out.